Many may frown at the idea that being rich is being loving and I wouldn't blame them. I know I would, IF I hadn't changed my thoughts about having money as a sin – a crime that would eventually lead me to damnation. I was raised to believe that only those who suffered would gain easy access into heaven.

It seemed to run in agreement with the lessons taught about the poor inheriting the kingdom of God. In summary, suffering in poverty was an assurance of gaining God's favor and love.
I am not out to blame anyone. I am simply identifying the old thoughts that ran through my mind while growing up which affected my view of money and my image of God. It was this old system of thinking that contributed to my constant lack of money. It was this old thought that became one of the obstacles to my expression of love.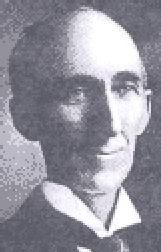 Wallace Wattles, in his book The Science of Getting Rich, wrote "Whatever may be said in praise of poverty, the fact remains that it is not possible to live a really complete or successful life unless one is rich." I shivered at these words and knew I had to learn more about what he meant.
Three other striking statements convinced me I had to change my belief system about money and God's nature.
You must get rid of the last vestige of the old idea that there is a Deity whose

will

it is that you should be poor, or whose purpose may be served by keeping you in poverty.
…for you can render to God and humanity no greater service than to make the most of yourself.
A man's highest happiness is found in the bestowal of benefits on those he loves; love finds its most natural and spontaneous expression in giving.
I pondered upon these statements and went through an inner journey for days. If God loves us so much He would definitely not want us to suffer in poverty. He never planned that we suffer in poverty.  That is why He provided us with all the necessary resources in this world so that we may live abundantly. All these resources are available to anyone and may be used by everyone to help anyone with anything.
People were meant to use their various talents to create things that would help their fellow men live more comfortable and abundant lives as a form of expressing love for one another.
Unfortunately along the way the idea that there might be a limited supply of certain resources was introduced. The concept of scarcity began—fear stepped into the picture and chaos ensued. Everyone started claiming ownership of resources meant for everyone—even God was not spared. Many claimed that their God was the true God or that they had God's favor more than others.
To help bring back the idea of abundance overflowing in my life I embraced new thoughts which at times made me think I was getting "out of my mind". In a sense it was true. I was getting out of my old mindsets and developing new ones.
There is a Source of all abundance
I prefer to call this Source as God, my Father
God has an unlimited supply of anything and everything
This unlimited supply was meant for anyone and everyone
God's abundance is for all and He favors all for He loves all for His love is boundless
Loving the self is not a selfish act — it is a loving act for it leads us to share this love with others more easily
Expressing love maybe in the  form of being able to provide for oneself the basic needs of the mind, body, heart and spirit
Satisfying the needs of the mind, body, heart and spirit is part of the natural flow of development in life, for like a seed that grows into a tree and bears fruit, man too naturally wants to evolve and become the greatest expression of himself.
One can do so when one has the financial capacity to express love to his family and other fellow men by providing them basic needs and opportunities so that they in turn, may reach their highest potential.
Money is not necessarily evil as it is a tool to achieve wondrous acts of kindness, compassion, charity, generosity, empowerment, endowment and the like which pave the way for the development of many
To invite the flow of financial blessings into one's life, one may review the items mentioned above or create their own list as a way of "rewiring" one's thought process about being rich, about money and about God's loving nature
The moment I started applying the new thoughts, positive changes occurred in my life. Old clients came discussing new projects, new clients entered, my sense of worth improved, my relationship with God intensified, my spiritual life became richer, my relationships with family and friends rose to a higher level and peace became more evident in my life. I found myself basking in the abundance and prosperity of wellness and well being. My dreams were MANIFESTING
Being rich is being loving — to myself, to others and to God, for the richness within has now found expression in loving all that is about. And oh, being loving —– is definitely BEING RICH.
By:  Daisy Ba-ad
| | | |
| --- | --- | --- |
| Mouse here for | | Related Links |
abundance
,
being rich is being loving
,
belief system
,
cognition
,
expression of love
,
god
,
highest happiness
,
idea
,
image of god
,
kingdom of god
,
Love
,
loving
,
loving abundance
,
mind
,
old mindsets
,
prosperity
,
psychology
,
Renewed Mind
,
thought
,
true god
,
wallace wattles